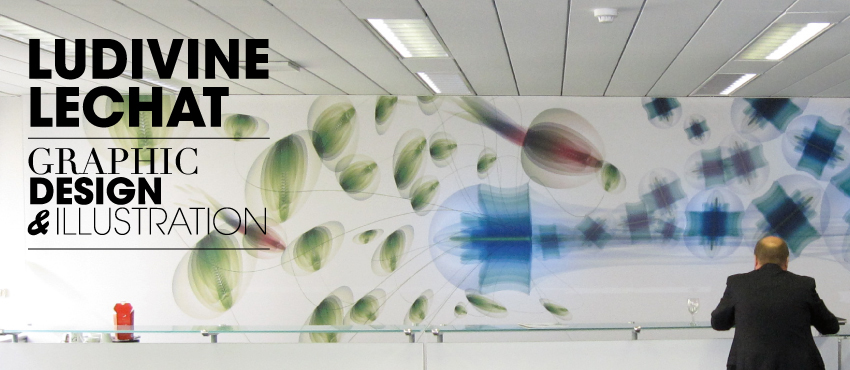 I am a Graphic Artist - based In Brussels; specializing in Digital Illustrations inspired by nature. My work is applied in various domains such as the graphic design industry (corporate identity and illustration), interior design, computer games, music artwork, etc.
Recent Projects:
Nanophysical
An Artistic Visualisation of a biochip - Walldesign at IMEC (European institute for nanotechnology), in collaboration with Tom De Smedt & NodeBox.
Wallflower
A unique, eco-friendly wallpaper inspired by nature, in collaboration with Tom De Smedt & NodeBox.
City in a bottle
City In A Bottle is an interactive project bordering between art, science and gaming, funded by the Flemish Audiovisual Fund, in collaboration with Frederick de Bleser, Tom De Smedt, Nicolas Marinus & Tim Vets.
On this site you can find a brief overview of my work.
For illustrations, see the projects page. Update coming soon
For commercial print and website design, see the work page. Update coming soon
For an overview of exhibitions and publications, see my CV at the about page.